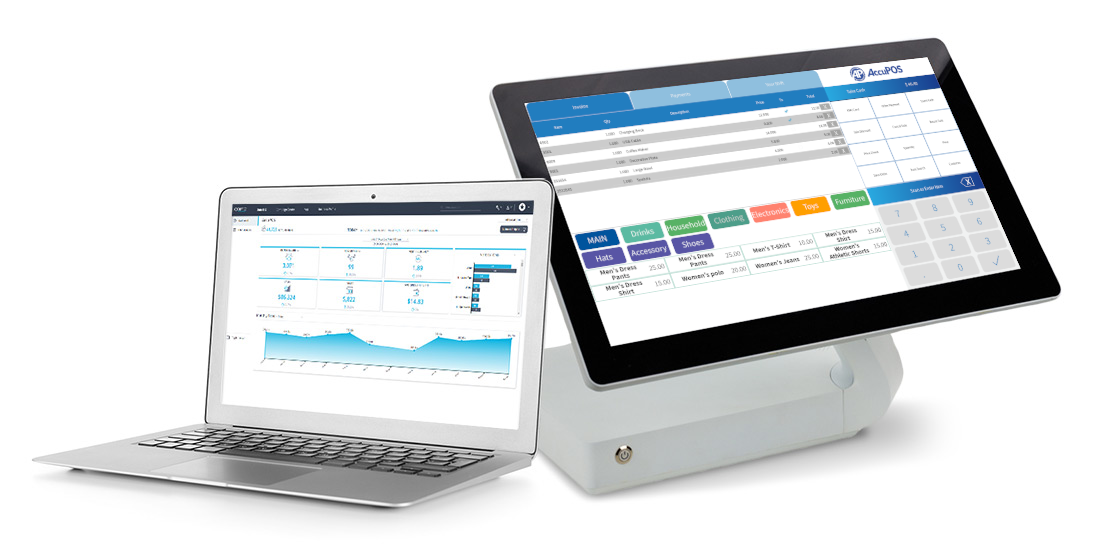 Leading the Trends in Apparel Point of Sale
It doesn't matter if you sell $10 shirts or $150 shorts. In the clothing industry, it's better to lead than follow. The same can be said for point of sale. That's why AccuPOS is made to measure for your apparel business, stitching together the very latest in mobile technology and accounting integration. Say hello to smoother transactions, remote management, and easy inventory control with your new apparel POS.
Manage from anywhere, anytime
With AccuPOS, you don't have to be chained to your store every minute of every day. With one password, you can access sales data, manage staff rotas, and plan promotions. It's your store – manage it from wherever you're most productive.
Ready to go on any device
Some other retail POS providers only optimize their software for the specific, expensive hardware they want you to use. We are optimized for PC & Android devices, so you can browse an extensive lineup of durable, affordable hardware and choose what suits you, your business, and your staff best.
Seamless Stock Management
Unique integration with Quickbooks & Sage means that you can fully manage your inventory from within you accounting software, while the AccuCount software add-on lets you scan in deliveries and manage inventory from a handheld device.
AccuPOS has been our first and only POS provider from the moment we opened our store. It has always been a great management system and very user friendly. The people behind the product are just as great. Tech support is always a breeze. Everyone is always friendly and get any issues taken care of fast and any questions you have they have they answer. They never mind waiting while I double check to confirm everything is running smoothly again, and it always is. Would never think of going with anyone else.
Kylie
Fort St. John, British Columbia
The Apparel POS that's dressed to impress
Complete accounting integration. Intuitive reporting features. Razor-sharp support staff. And it looks good, too. AccuPOS is the point of sale for your clothing store.
Mobile business management
Sure, running a business that sells clothes means you have to spend some time in the store. Thanks to the latest apparel POS software, you won't have to spend all of it there. AccuPOS gives you the ability to manage your shop from anywhere on earth, with one simple, secure login. You'll get a clear picture of your business, and be able to generate detailed reports on sales from any window of time, be it one day or two years. Get to know your top sellers, dream up discounts, and manage staff schedules, all from the comfort of wherever you're comfortable.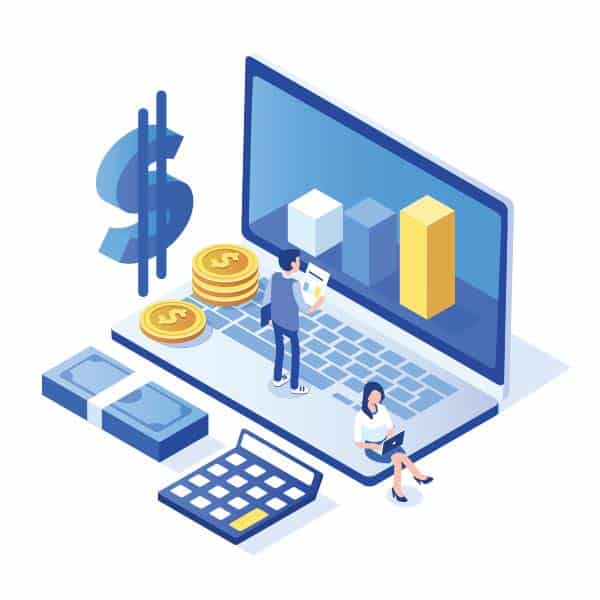 Truly automatic accounting
If you run your books manually, it can be a nightmare. With AccuPOS, it turns into a dream. The #1 clothing store POS software supports tracking and managing inventory, lets staff clock-in and out on the same screen they use for sales, and gives you more hours per week to do what you like. Let automatic integration take care of entering sales data, sending the numbers over to your accounting software in seconds. It really is the best on the market. Just ask QuickBooks, Sage, and the legions of happy AccuPOS customers. Accounting has never been easier.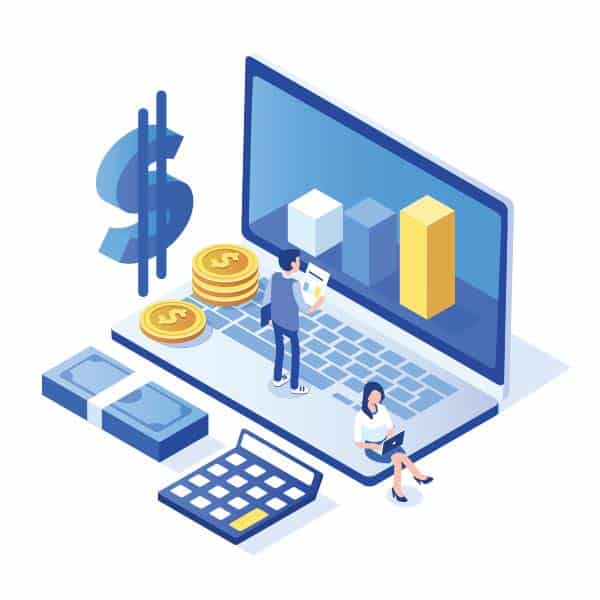 Ultimate device flexibility
AccuPOS software works interchangeably with PC and Android devices, so you aren't locked into one piece of hardware you don't like. You can mix and match based on your business, taking advantage of outside opportunities like festivals and seasonal markets to boost your sales. All you have to do is take your point of sale screen with you. With the latest apparel store POS, the software fits you, not the other way around. Build a package to suit your style, as well as your staff, who'll learn the interface in minutes, not days. You'll have happy, well-trained employees, and even happier customers.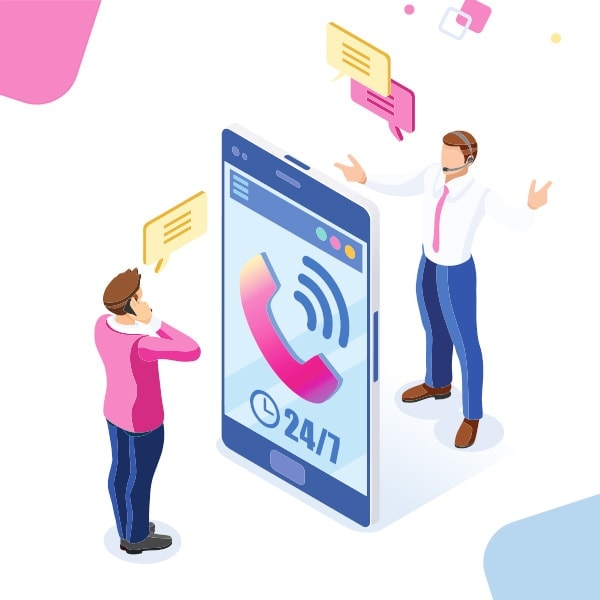 Award-winning service
We take immense pride in caring about our customers, and we've done so for nearly two decades. We know that when our customers are successful, we are too, which is why we put so much focus on service before, during, and after a sale. With smart help solutions, award-winning partnerships with accounting partners, and always-available technical support team members, your business is covered 24 hours a day, 7 days a week.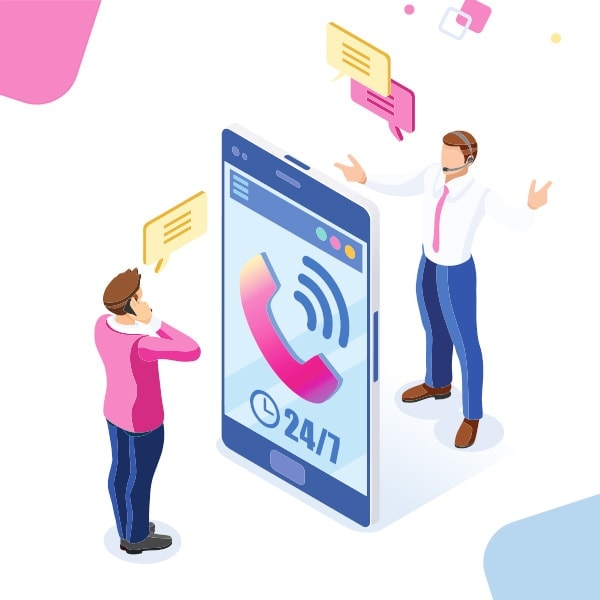 Speed Up Sales
Easy to use, easy to master. Fly through our simple, friendly interface with lightning speed. We believe in turning waiting visitors into paying customers as efficiently as possible.
Eliminate Mistakes
Drastically reduce staff errors and lengthy training sessions. Intuitive, smart point of sale software makes setup and use unbelievably smooth.
Customize Your Storefront
Add your branding to the interface, turning your point of sale into a marketing banner. Receipts, emails, and screens with your logo front and center.
Customize Your Storefront
Add your branding to the interface, turning your point of sale into a marketing banner. Receipts, emails, and screens with your logo front and center.
Keep On Growing
AccuPOS smoothly scales as your business grows, even if you open new locations. It's impossible to outgrow AccuPOS, no matter big you get.
Create Powerful Receipts
Save paper and build a customer database by emailing receipts to customers – great for marketing to repeat buyers. Quickly retrieve any receipt from anytime.
Upgrade Your Security
We're EMV ready, and have been for years. You can use your own compatible EMV equipment, or purchase everything you need directly from us.