Available POS Solutions & Services
Complete Accounting Integration
Connect your Point of Sale directly to your favorite bookkeeping software. Save hours and ensure total accuracy. Our award-winning integrations make your business better than ever.
AccuSHIFT Timekeeping
Instant shift tracking right on your Point of Sale. Manage staff schedules, review reports, track overtime, and automate your timekeeping.
AccuCOUNT Inventory Management
Scan in deliveries, update item counts on the fly, and manage your stockroom inventory from a handheld device.
Loyalty Program
Build customer engagement and loyalty with an end-to-end solution. Reach out through multiple channels, and offer products that bring them back.
Cloud Reporting
Real-time analytics and custom reports for every location, no matter where you are. Forecast inventory without stepping foot in your stockroom.
Custom Gift Cards
Give your customers the gift of gift cards. Convenient and flexible customer loyalty solution with personalized branding and secure transaction options.
Headquarters
Operate and manage a franchise or multi-location business, all from one connected setup. Instant data and reporting works like a charm.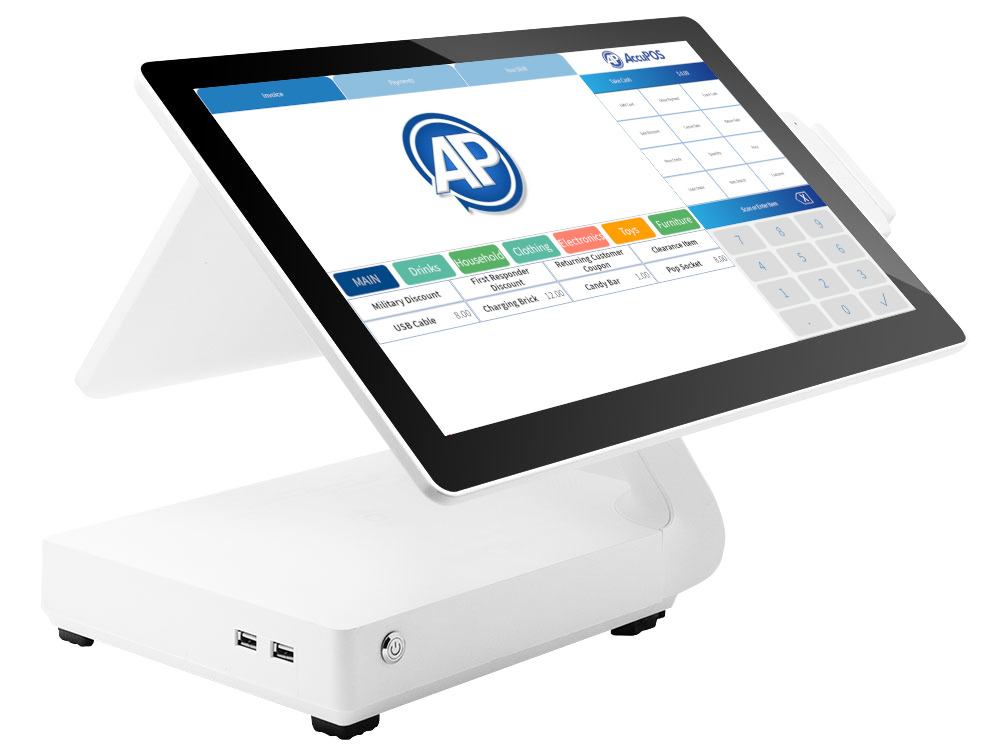 Complete POS Solutions for Any Business.
The complete AccuPOS Retail Bundle for your business. With the latest security features, baked-in compatibility for EMV and credit card payments, and the award-winning AccuPOS Point of Sale software, there's no better POS solutions for your business.
AccuPOS Point of Sale®
For Retail & Restaurants
A modern solution for every business type.
A cutting edge, all-in-one desktop point of sale with a 15.5″ 1080p display and a full 7″ customer display. Built-in receipt printing, mag-swipe, and running on a full-featured Android system. Packed to the brim with power and featuring dual responsive touchscreens, this stunning device will have your sales moving fast and more efficiently than ever.
AccuPOS Point of Sale®
In the Palm of Your Hand
Truly mobile transactions.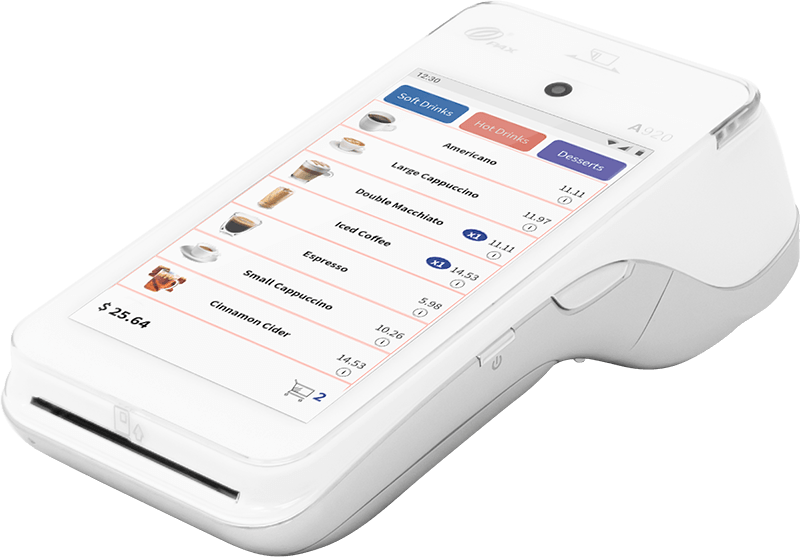 Offer next-level customer support with the AccuPOS handheld mobile point of sale devices and intelligent loyalty features for every business. With a built-in receipt printer, EMV-secure chip reader and mag-swipe, SIM card slot for full wireless mobility, and touchscreen for capturing signatures and tips, the AccuPOS Handheld is equally perfect for retail shops and restaurants anywhere.
Enable

Customer Loyalty

Flexible business logic, personalized rewards, gamification, and full integration system with your point of sale system, AccuPOS loyalty features can fully upgrade your customer experience. Como Sense is the leading provider of engagement and growth tools for businesses to automate, brand, and connect with loyal patrons.
Increase sales with

Custom Gift Cards

Create your own card design or select from dozens of pre-built templates made for your brand. Reloadable cards give you more control over sales and returns, and save you money on reorders. Package them up with colorful custom carriers and give your business the gift of happy customers.
What Our Customers Have to Say
" I have always received prompt response to any issues that have arisen
" Great experience, fun and to the point.
" Excellent. I love their service.