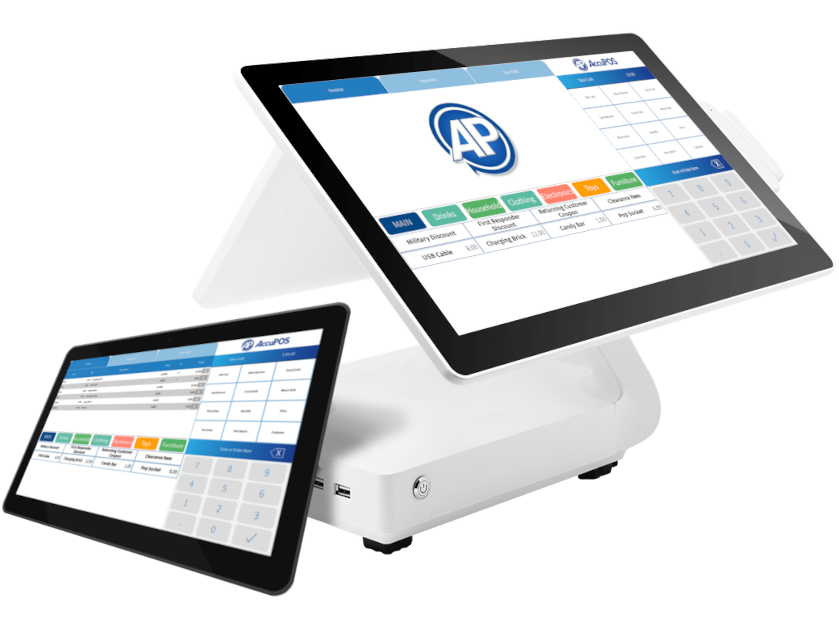 A Thrift Store POS Built For Speed & Efficiency
Some people think managing a thrift store is easy. They think it's just a matter of throwing a price on a shirt, and taking the money at the checkout. What they don't see are the hours of time spent organizing incoming stock, discounting items over time, and keeping track of the books behind the scenes. It can be complicated, but with AccuPOS, it's as simple as possible.
Skillful reporting features
Your thrift shop runs on razor-thin margins. Give yourself some room to breathe with instant reports, daily and weekly reviews, and a dashboard with every metric you'll ever need.
Fast, accurate inventory
With new drop-offs every day, keeping track of every item can be overwhelming. AccuPOS Point of Sale with AccuCount allows you to scan new items, print labels, instantly record inventory changes, and manage your shelves and storeroom with ease.
Promotional pricing like a pro
Discounts, sale items, one-of-a-kinds; these are the staples of any thrift shop pricing strategy. Keep track of promotional items and bulk sales with a customizable interface and easy-to-use quick keys. Your customers, and cashiers, will thank you.
We have been using AccuPOS since July of 2003. We operate 10 retail locations and use QuickBooks Enterprise. Sales are transported each evening to our headquarters and imported into QuickBooks automatically. Service (when needed) has been great. I would recommend AccuPOS to anyone looking for a POS system.
Bill Tennis
Wabash Valley Goodwill Industries, Inc.
The POS for Thrift Shops and Secondhand Closets
Make more efficient employees and happier customers with AccuPOS Point of Sale for thrift stores. Staying organized and productive has never been easier.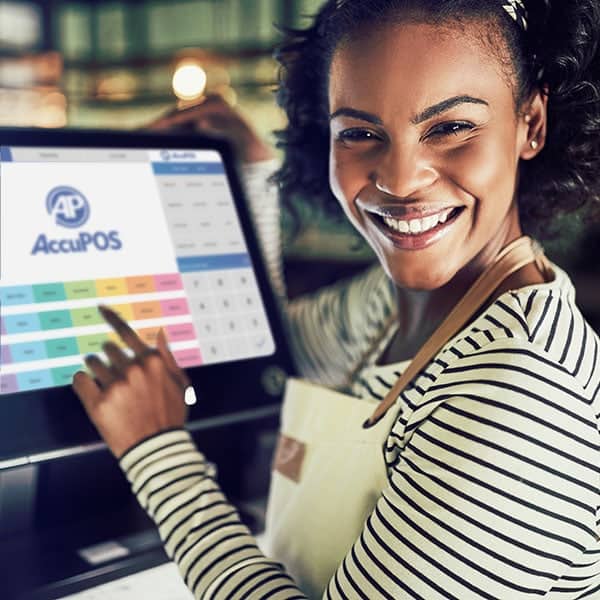 POS that fits you, not the other way around
Unlike some other Point of Sale providers, you won't have to bend your business to fit someone else's hardware. AccuPOS software works interchangeably on PC and Android devices, so you can choose from a wider range of kit, and decide on the ones that suit how you work best. The POS interface stays the same on every screen, so you'll train staff once to be masters on all of your hardware, be it a traditional checkout or a mobile device. You can get out onto the shop floor and ring up customers, easing congestion and speeding up the whole process. What's more, you'll be able to take advantage of selling opportunities, wherever they occur. Think the local college campus at Halloween, and festivals in the summer. With AccuPOS, you'll better service your customers' needs, and better service your bottom line.
Truly automatic accounting
Running the books can be a dull way to spend your days, particularly if you do them manually. How about livening things up a little with industry leading automatic integration with your accounting software. AccuPOS Point of Sale will automatically send every detail of every sale over, meaning you can put down the pen and paper. The bonus – no human error. You'll have a clear picture of your numbers anytime you want them, so you'll know which items are selling, which aren't, and when. That's how you make smart decisions for the future. AccuPOS is the only product ever to be endorsed by Sage, and the QuickBooks User Marketplace has ranked it #1, seven years in a row.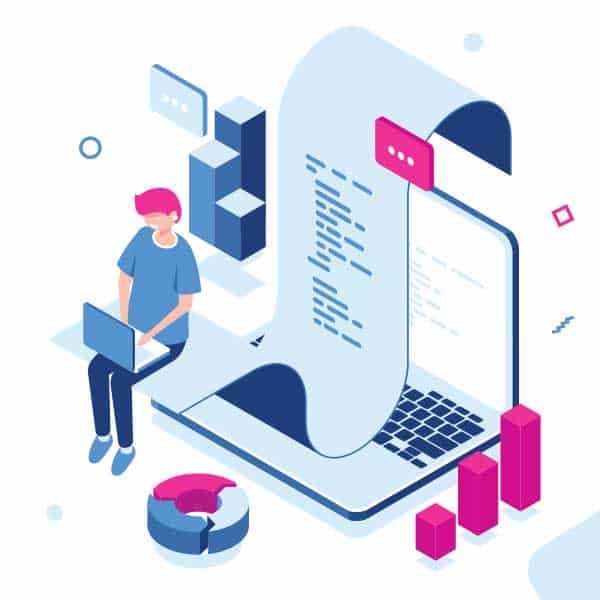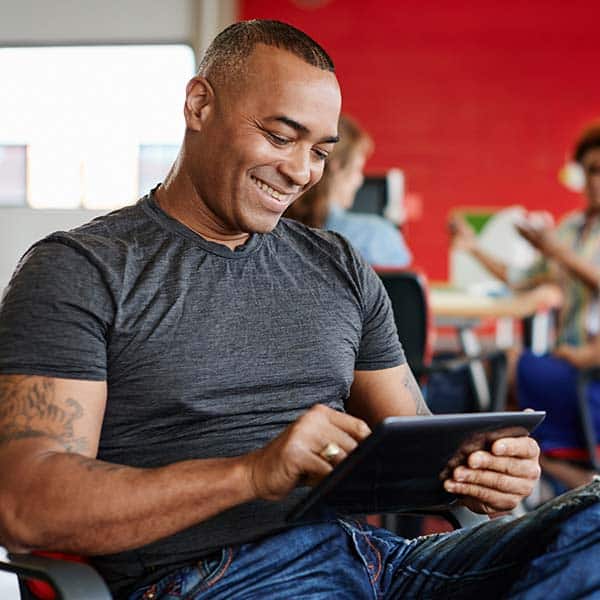 Complete remote management
Running a thrift store is a time consuming job. Inventory management, accounting, scheduling staff – sometimes they can only start when the selling stops for the day. With AccuPOS, you won't be stuck in the stockroom well into the night. The best Point of Sale for thrift stores gives you the ability to remote manage, meaning you can run the show from anywhere with a simple, secure login and internet access. You'll be able to track sales data, manage staff schedules, and plan discounts in advance, all from wherever you feel most productive.
Award-winning service
We take immense pride in caring about our customers, and we've done so for nearly two decades. We know that when our customers are successful, we are too, which is why we put so much focus on service before, during, and after a sale. AccuPOS provides complete, 24/7 support for every customer, offering skilled technicians and merchant service providers who can fix any problem, any time of day. Your business will stay up and running no matter what.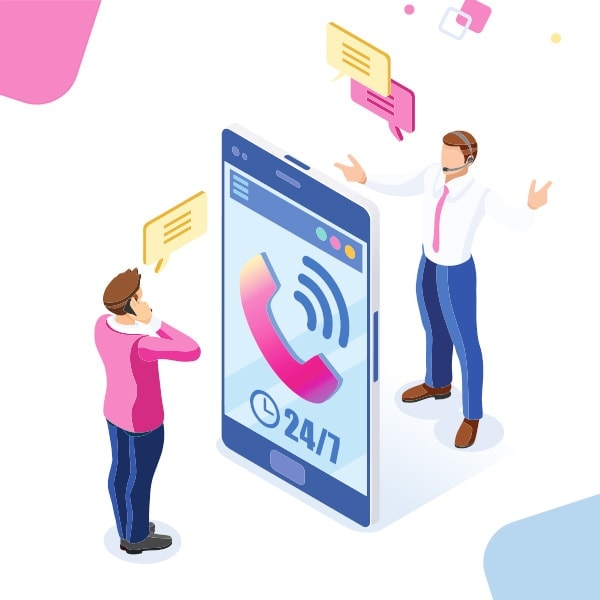 Speed Up Sales
Easy to use, easy to master. Fly through our simple, friendly interface with lightning speed. We believe in turning waiting visitors into paying customers as efficiently as possible.
Eliminate Mistakes
Drastically reduce staff errors and lengthy training sessions. Intuitive, smart point of sale software makes setup and use unbelievably smooth.
Customize Your Storefront
Add your branding to the interface, turning your point of sale into a marketing banner. Receipts, emails, and screens with your logo front and center.
Customize Your Storefront
Add your branding to the interface, turning your point of sale into a marketing banner. Receipts, emails, and screens with your logo front and center.
Keep On Growing
AccuPOS smoothly scales as your business grows, even if you open new locations. It's impossible to outgrow AccuPOS, no matter big you get.
Create Powerful Receipts
Save paper and build a customer database by emailing receipts to customers – great for marketing to repeat buyers. Quickly retrieve any receipt from anytime.
Upgrade Your Security
We're EMV ready, and have been for years. You can use your own compatible EMV equipment, or purchase everything you need directly from us.