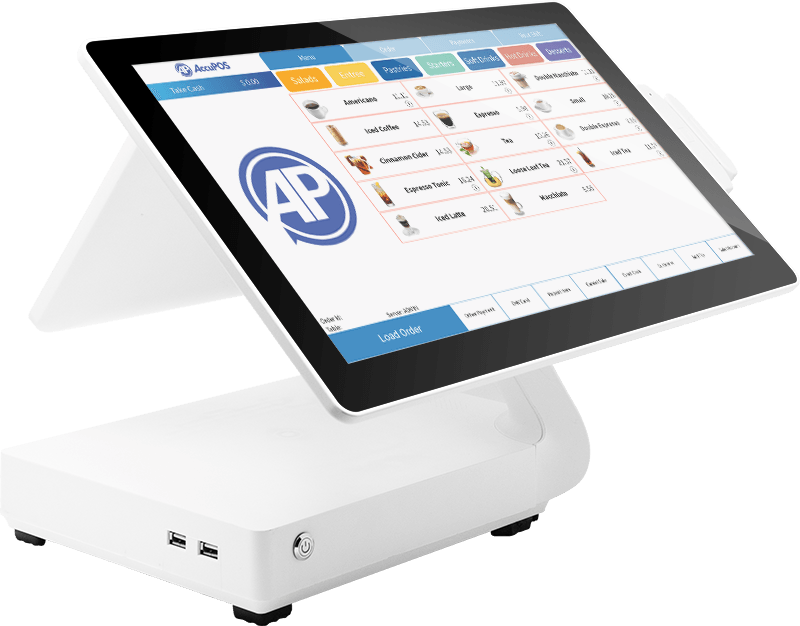 Point of Sale software compatible with your business
No matter what products or services your business offers, where you travel, or how many staff are logged in at once, your business can work 100% of the time. AccuPOS point of sale software is fast, efficient, and highly adaptable, making it capable of meeting your requirements no matter what they are. Phones, tablets, computers, touchscreens, TVs, and dedicated POS systems– it doesn't matter what you run, AccuPOS runs with you.
Stay mobile, stay happy
Unlimited options and compatibility with your existing platforms makes AccuPOS for Android a winning point of sale system.
Learn more about available security features, the widest range of hardware options, and complete integration with accounting software and staff management tools.
THE BEST POINT OF SALE SYSTEMS
Speed Up Sales
Easy to use, easy to master. Fly through our simple, friendly interface with lightning speed. We believe in turning waiting visitors into paying customers as efficiently as possible.
Eliminate Mistakes
Drastically reduce staff errors and lengthy training sessions. Intuitive, smart point of sale software makes setup and use unbelievably smooth.
Customize Your Storefront
Add your branding to the interface, turning your point of sale into a marketing banner. Receipts, emails, and screens with your logo front and center.
Build Customer Loyalty
If a customer has bought from you once, then why not again? Make more money per customer by leveraging options such as loyalty point programs and seamless email collection & marketing.
Get 24/7 Support
Your business doesn't stop when the doors close, and neither do we. If you need us minutes before a busy dinner service, or right as the doors open on a black Friday sale, we've got you covered.
Know Your Numbers
If you can measure it, you can manage it. With both standard and fully customized reports, AccuPOS excels at providing instant insights into the numbers that matter to your business.
Keep On Growing
AccuPOS smoothly scales as your business grows, even if you open new locations. It's impossible to outgrow AccuPOS, no matter big you get.
Create Powerful Receipts
Save paper and build a customer database by emailing receipts to customers – great for marketing to repeat buyers. Quickly retrieve any receipt from anytime.
Upgrade Your Security
We're EMV ready, and have been for years. You can use your own compatible EMV equipment, or purchase everything you need directly from us.
Trek Together at Cycle Therapy
Ever since Sandra and David Beggs of Cycle Therapy, a full-service bicycle store in British Columbia, started using AccuPOS Point of Sale systems for their sales and repair services, purchase reconciliation with their accounting software and year-end management became easier than ever.