Money management is arguably the most important element of operating a business. No matter how unique the products or services may be, or how delicious the food served, the business is dependent on the proper handling of its cashflow. No money means no building, no advertising, no employees, and no shop or restaurant. It's why the accounting software industry was valued at $5.7 billion in 2017 and will continue to grow every year for the next decade.
A big player in the accounting industry since 1984, Sage is now one of the largest providers of bookkeeping software services in the world. In 2018 it reported 3 million customers, 55% of which operate in the United States, meaning Sage is the defacto accounting software for nearly 6% of businesses in America. The UK, Canada, and France make up the majority of the rest of Sage's customer base.
Explaining Sage Accounting
Part of the reason for Sage's popularity is their numerous acquisitions of other software companies. Peachtree Accounting, for instance, was purchased in 1998 and renamed Sage 50 US in 2013. Simply Accounting was also purchased and included in the Sage 50 line of products for Canada. Enterprise-level software such as State of the Art and Sky Accounting were bought and renamed to Sage 100 and Sage 200, respectively. All their products now include cloud-based services and subscription models for a new generation of businesses.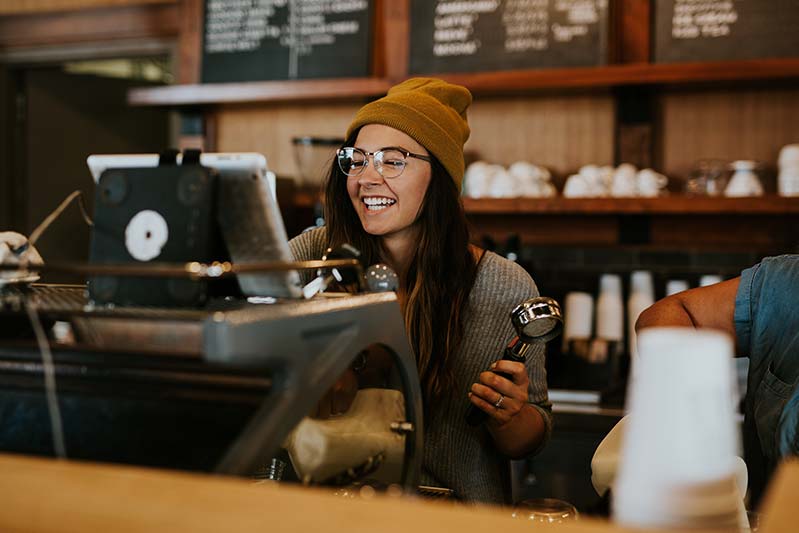 While Sage is an important piece of millions of businesses, used by business customers for decades, it's not intended for at-the-counter checkout use in shops and restaurants. It's an accounting program, built for transaction records, payroll, and financial management. Recording sales on the spot, or offering discounts and coupons to customers based on weekly sales, is not an easy task.
To solve this problem, many business owners purchase a point of sale system to handle tasks. The POS records sales, accepts a variety of payment options, offers choices and discounts, and makes the employee's (and customers'!) checkout experience fast and easy. Unfortunately, this creates a separate problem: Transferring data back and forth between the POS and Sage. Some solutions involve purchasing a third piece of software to communicate with both services. Others try to translate exported data into each software's language. More often than not, business owners will spend hundreds of hours manually entering data from their point of sale into Sage, wasting enormous amount of valuable time and eating into their profits.
AccuPOS: The POS solution for Sage
The answer to both problems is AccuPOS Point of Sale with Sage accounting integration. As a POS, it's easy to use, customer- and employee-friendly, industry competitive, and built for any business type. As an award-winning software development partner with Sage, AccuPOS is capable of handling anything from your favorite accounting program, communicating back and forth instantly for the most up-to-the-second sales and customer data.
Here's how it works: In Sage, input every detail about your business. Every product or service you sell. New sales and discounts. Customer lists, taxes, add-ons, inventory counts, employee rates, anything your bookkeeper tracks is controlled in Sage. Then, with the press of a button, AccuPOS imports that data into a point of sale customized just for you. Color-coded button groups, customer-facing branding, personalized room and table layouts— it's your business, your POS.
AccuPOS is Backwards Compatible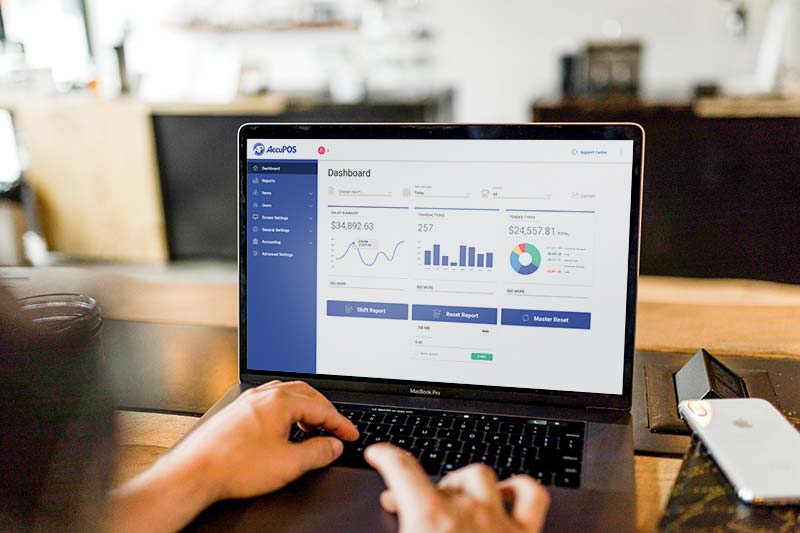 AccuPOS works with most versions of the current Sage software and many older versions that have since converted or renamed. Providing compatibility with past versions allows business owners who purchase used accounting software or inherit existing businesses to continue integrating with AccuPOS seamlessly. A complete list of compatible Sage products follows:
Sage Business Cloud
Sage 50 US (formerly Peachtree Accounting)
Sage 50 CA (formerly Simply Accounting)
Sage 50 UK (formerly Sage Sterling)
Sage 100 ERP/MAS
Sage BusinessWorks Accounting
Sage Financials (formerly Sage Live)
Additionally, AccuPOS runs on almost any Windows and Android device, giving businesses the widest range of hardware options available. Take an order on your phone, swipe a card at the counter with your laptop, and keep a tablet in your car for hourly reports. There's no limit to how mobile your business can be.
5-Star POS for Sage
AccuPOS was awarded a Gold Development Partner award and badge, and remains a top integration partner with Sage. Businesses also love AccuPOS, with some of the best feedback and highest ratings in the industry.
24/7 support is available to anyone in the world, including software upgrades, tailored business solutions, unlimited station networks. Depending on your business's size and requirements, AccuPOS offers a huge field of options that meet your needs perfectly.
Proper money management is essential to your store's success. A complete POS solution for Sage is just as important. To learn more about AccuPOS Point of Sale with Sage integration, get in touch with the customer service team or request a free quote.