Every restaurant has its own unique flavor. Not just on the menu, but also in how it operates and competes as a business. However, no matter whether you run a small, hole-in-the-wall joint, a Michelin-starred hotspot or a large, casual-dining place, you need a great restaurant POS software. The restaurant business is a hectic one, so smooth back-end operations are a must.
Restaurants have some unique needs from their point of sales systems. In a restaurant, the point of sale is often a kiosk that servers operate away from the table. Additionally, restaurants have unique inventory-tracking needs due to the perishable nature of food. The best POS system for a restaurant is one that can handle all the unique challenges of the industry with ease.
Complete Sales Quickly and Efficiently
The customer experience for a restaurant can be an important selling point. Stellar service can keep customers coming back. In the very least, you don't want your service to be memorable for the wrong reasons.
A slow or unintuitive restaurant point of sale system can create a bottleneck. A customer waiting a little too long for a check may not seem like a huge problem, but when it happens consistently and slows down the rest of your service, it becomes a significant issue.
Track Your Sales and Inventory
Keeping restaurants profitable can be challenging. Owners and managers need to regularly revisit the menu and identify what is selling and what isn't. A restaurant point of sale system can provide you with in-depth information about how much of each menu item you are selling. This information will help you offer more of what your customers want and are willing to pay for.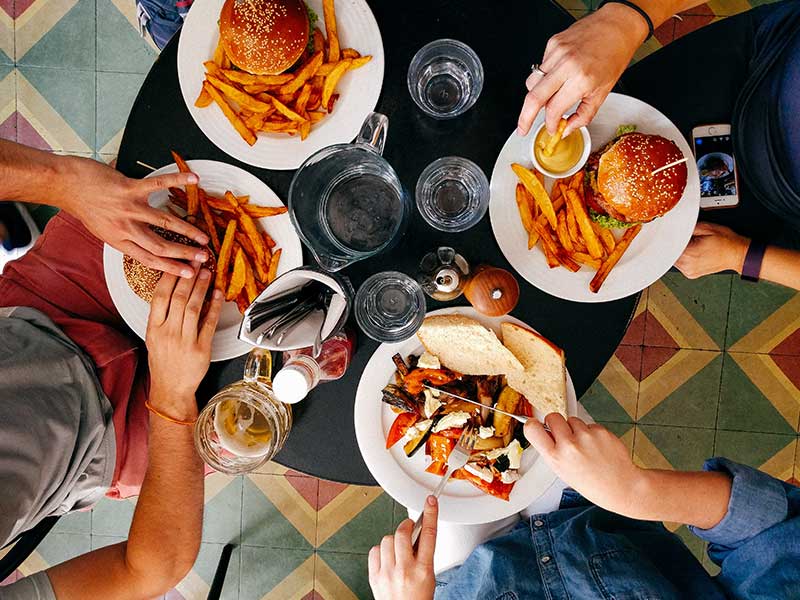 Restaurant inventory is also a complex function. You need fresh ingredients and want to minimize wastage. Good inventory tracking can help you order the right amount of food at the right time. This means less waste and a lower likelihood of running out of any menu items.
While it is impossible to know exactly what you will sell on a given day, complete and easy-to-understand reports can help you identify trends. This valuable information is one of the most powerful tools available to you for keeping your restaurant as successful as possible. Keeping track manually is slow and error-ridden. The best POS system for a restaurant does all the legwork for you.
Match Technology To Your Needs
No matter what business you are in, the right point of sale system should offer you the hardware that will work for your needs. The restaurant point of sale can look very different depending on your business model.
Perhaps you have a food truck and need an easy, mobile point of sale using a smartphone and adapter. Those customers may want to choose between digital and paper receipts. If you have a casual-dining restaurant that caters to families, you may want a similar setup so that your servers can complete sales right beside the table.
Alternatively, you may have a quick-server restaurant where your point of sale system lives on a countertop. You may have a sit-down restaurant in which you want to have a traditional kiosk for your service staff which they can easily ring customers up and complete transactions without delay.
The technology you employ should match the way you do business. So, the best pos system for a restaurant is the one that offers a variety of hardware solutions.
Track Team Member Time
Service staff typically works on a wage plus tips basis. Accurate and easy time tracking is important for effective business management. You need to know when people work so you can handle payroll properly.
You also need that information to help you staff your restaurant better. Compare your time tracking data against your sales data. This can quickly show when you have too many or too few people working.
The best restaurant pos systems let you handle all this from one system. Rather than training your people on your restaurant POS software as well as a time tracking software, get a solution that integrates both. One system that handles your day-to-day operations technology needs can help you get more done with less struggle.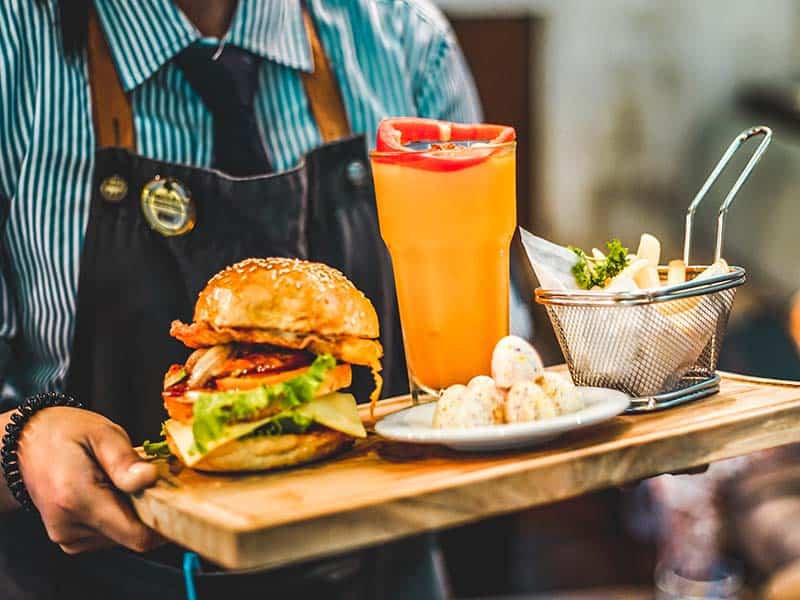 Train People Faster
It is no secret that the restaurant industry tends to have high team member turnover. Training your people on how to work your restaurant point of sale system can be a significant bottleneck for onboarding.
The best POS system for a restaurant is simple to use, so you can spend less time training and more time serving happy customers. It's just good for business to have an intuitive point of sale system.
Reduce Errors
Mistakes happen in business operations. This is especially true in the fast-paced restaurant industry. There is no reason to invite errors to happen by using overly complex technology. Find a system that is easy-to-use so your people can complete sales quickly and without errors. Anyone who has worked with an outdated POS system knows that undoing a mistake can be a huge waste of time. The best POS system for a restaurant makes avoiding mistakes easy and fixing them even easier.
Get The Right POS System for Your Restaurant
Whether you run a sit-down restaurant, a quick-serve diner, a food truck or any other form of restaurant, you need a point of sale system that can keep up with your fast-paced world. AccuPOS is a modern, intuitive and powerful POS system. With a comprehensive feature set and world-class service, it just may be the best POS system for a restaurant.