If you operate a business with a retail location, having a high-quality point of sale system is essential. A POS system is a solution that combines software and hardware to centralize operations related to selling goods and services to your customers. Basic point of sales systems let you take payments, but high-quality POS systems do so much more. Below is some information on what the best point of sale system can do for your business.
What are POS Systems?
The basic idea of a POS system is simple: it is the device you use at the point of making a sale to help you better handle the sale and serve the customer's needs. In most businesses, the physical device is a cash register that helps you charge the customer the right amount and accept his or her payment. However, high-quality point of sales systems do so much more than just store money.
POS systems provide two main functions: inventory tracking and sales control. When you make a sale, the POS system keeps track of that reduction in your inventory. When you reorder inventory, you can update your data with the new additions. The POS system also records how much money you take in, making it simpler to maintain your accounting records.
These are just the core functions of a POS system. Pretty much all modern point of sale systems perform these main tasks. However, not all POS systems are equal. Some offer various additional features that make running your business easier and more efficient. Even within the primary functions, the best point of sale systems make managing inventory and sales easier, so you have less to worry about and can focus on growing your business.
Save Time
Whether you own a retail store, a restaurant, a bar or any other type of business with inventory and sales, managing your inventory and accepting sales are probably two of the most important functions of your business. You need to make sure that you have the right amount of product to keep up with demand. You also need to ensure that every penny is accounted for.
These processes can take a lot of time if you need to reconcile records by hand. Even doing them with automated POS systems can be challenging if it doesn't offer the right user experience. A high-quality POS system is worth investing in because it can save you time and money by being easier-to-use.
Improve Customer Experience
Have you ever found yourself waiting at a cash register while the employee struggles with the POS system? Faster, simpler sales don't just benefit the business team, they benefit the customers too. Finding the best point of sale system for your business can help make your customers happier.
High-quality POS systems also offer options such as loyalty point programs and easy customer data collection. This lets you reward your customers for shopping with you and inform them about promotions and other updates they may be interested in.
Simpler Training
Trying to train a new team member on a byzantine POS system is unpleasant for everyone. You or your senior team member need to spend more time explaining how the system works, taking time away from other important work. At the same time, the trainee is likely feeling daunted by the complexity of the system.
High-quality point of sale systems offer easy-to-use interfaces that anyone can pick up quickly. Therefore, you can spend less time trying to explain the technology and focus more on time and energy on customer service training or other high-value activities. Again, this can quickly provide a substantial return on your investment.
Reduce Mistakes
If you have ever found a mistake in your inventory numbers or sales figures, you know how frustrating reconciling errors can be. Even if they are caught right away, undoing errors is frustrating for the team member and the customer.
Investing in the best point of sales system for your business is the answer to this problem. High-quality POS systems provide intuitive software that reduce mistakes. That means less time wasted by your employees and a lower chance of having to figure out errors when you reconcile your records.
Powerful Reports
Data drives business in today's world. Leaders from small and large operations rely on data to help them make better decisions. Quick access to relevant and helpful information is always a positive thing. It is even better when you can easily wade through the less helpful data.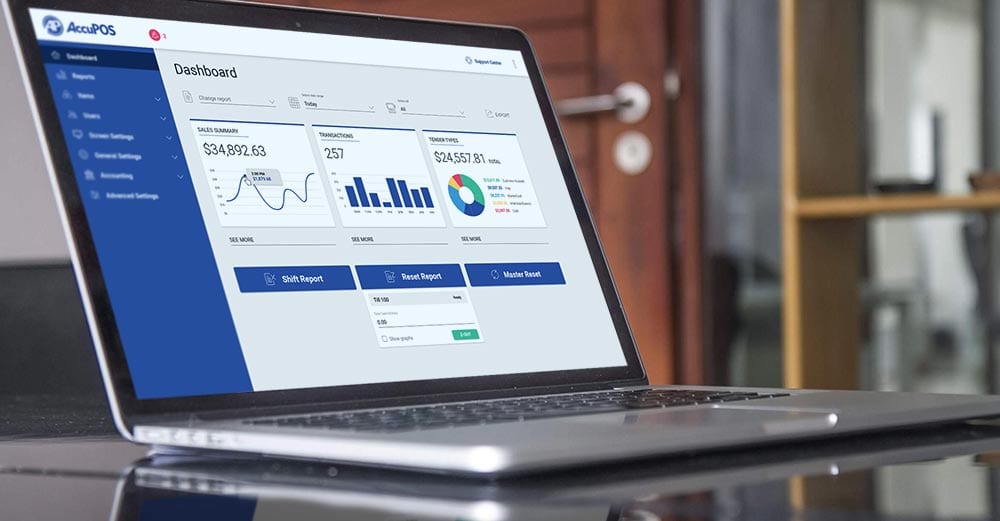 The best point of sale system for your business is one that lets you access useful standard reports and customize your own. That way the essential data that you rely on is always at your fingertips.
Easy Integration
Chances are your POS system isn't the only technology you employ in your business. Even though high-quality POS systems can manage a lot of your business operations, they can also integrate with other software to make running your business simpler. Perhaps you want to automatically important sales figures into your accounting software, such as QuickBooks or Sage, or track your team members' time. All this can be achieved with integrations.
Investing in Quality POS Systems is Good for Business
Discover what the best point of sales system can do for your business. No matter what type of company you run, if you accept payments from customers and manage inventory, a high-quality POS system can help you run your business more easily. For the above reasons and more, it is an investment that offers a fast return.