When you're in the bar business, heavy traffic and repeat-order rounds of drinks are what you strive for. What you don't want, however, is a bar point of sale system that can't keep up. Even worse, your orders could be processed incorrectly during a heavy rush. To keep your serving and tab-keeping running smoothly you also need a system that's easy for your staff to learn and use.
The bar POS system that will keep your customers happy — and coming back — is one that enables you to provide fast and accurate service. It shouldn't be complicated, and you should be able to customize the interface to compliment the service style of your bar, pub or restaurant.
Knowledge Is Power, and It Also Improves Your Profitability
As a bar owner or manager, you need to remain aware of what's going on, even if it's an unusually busy night when two servers called in sick and the staff is juggling twice the number of tabs. This is when there's a greater chance of things slipping through the cracks, and along with that, your profitability. Are drinks being over-poured? Are your servers comping too many drinks? How about customer complaints and beverage spills? These are all things you should know about — then and there, not the following morning.
The bar POS software you use needs to do more than just process your orders quickly and reliably. As an owner or manager, it's in your best interests to know your real-time stock levels, beverage costs and staff performance. A POS system for bars should enable you to solve problems when they occur, not after the damage is done. During periods of heavy transactions, you need more than speed and accuracy. If your sales receipts are going up, but your profits aren't, you need to know why.
The Perfect Solution — Your Back End Knows What Your Front End Is Doing
Your perfect bar POS solution is one that updates your system's back-end accounting with the transactions occurring at the front end. The AccuPOS system integrates seamlessly with your back-end Intuit QuickBooks™ or Sage accounting software. That translates into seamless cash-flow management. You can also review your bar's real-time revenue numbers and inventory amounts even when your establishment is in the middle of a fast and furious rush of transactions. There's never a need for any information to be re-entered by hand; what's entered at the front end by your servers will automatically update in your back-end accounting.
Customizability Is Key to Perfecting Your Service System
Every bar, pub or restaurant has a distinctive atmosphere, a unique clientele and a specialized approach to service. As an owner or manager, you shouldn't settle for a one-size-fits-all bar POS software. Flexibility can play a key role in how your servers' front end is set-up and the types of hardware systems you use. AccuPOS has you covered both ways. The front-end interface used by your bartenders and servers can be set-up to reflect the needs and categorizations of your back-end accounting. Your analytics can be fully customized, or you can choose from one of the AccuPOS standard report formats.
The point of sale for bars is where system and hardware flexibility can make a significant impact on customer service and cash-flow management. AccuPOS lets you choose from a wide range of front-end hardware, including touch-screen terminals, secure cash drawers, customer-facing displays and receipt printers. Because the software works with any Android mobile device or PC Windows system, your staff can take and input their orders at your customers' tables, even if the seatings are outside. It's a snap to add both stationary and mobile order-taking hardware; even if you expand to more than one location, you'll find it easy to grow your POS system along with your business.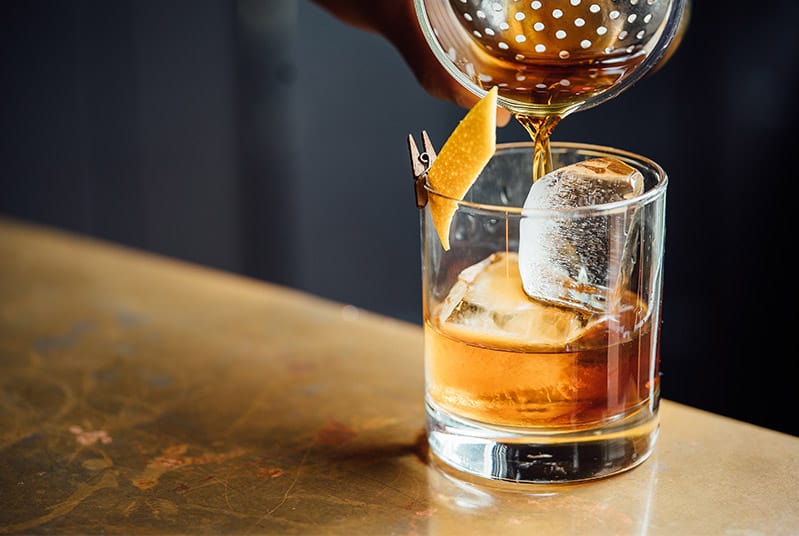 Learning to use the AccuPOS system is easy and intuitive, so you won't have problems training new employees or expanding your system. There's unlimited USA-based night-and-day customer telephone support available and emergency 24/7 help when you need it. AccuPOS also provides group or 1-on-1 remote training sessions at your location that will get you and your staff up and running quickly.
Know How Your Staff Is Performing, Manage Timesheets and Make Scheduling Easier
Managing your staff is an important part of your business. AccuPOS makes it possible for you to track your staff's hours through the same screens they use to take orders and payments. You can also keep a separate interface or tablet away from the customer area for your employees to log in and out. Your staff's hours will be automatically updated on your back-end Intuit QuickBooks™ or Sage accounting system.
Keeping track of your employees' serving performance enables you to maintain better control over your profit margin. Overpouring, spilling and bartender theft can have a serious effect on your bottom line. You also benefit from knowing who your star performers are so you can schedule them when and where they're most productive. The AccuPOS system ties everything together and provides you with the best possible service options and easy access to all the information you need to make the best possible business decisions.